your personal Yacht Advisor & Purchaser
Would you like to find out what is truly possible when you combine +30 years of experience and the expertise of niche charter operators?
How can we Offer Advice and at what value?
What if you could have a dedicated purchasing consultant who will do all the work for you?
For a truly tailored solution, one where we offer our full consultancy service, you will receive your personal yacht advisor & purchaser.
Yacht-Match will investigate all the possibilities and ensure you receive benchmarked proposals where you will know for sure that you will make an optimal choice and investment.
Match Your Offer – A Second Opinion
We help you to understand the ins and outs of the offers on the market and compare them with what is best for you!
Whether your interest is in performance-orientated yachts or a comfortable cruising yacht optimal for charter, you can count on us to help you with comparing the best yacht model for you, without you being overwhelmed by salespeople and marketing jargon.
Charter Ownership Programmes – Enhanced By Yacht-Match
Are you considering yacht charter ownership and found that many of the standard offers and programs from more prominent vendors and charter operators are duplicates and unsuitable for your wishes? Yacht-Match has developed several pre-selected programs to suit the needs of a yacht owner better today.
The programs combine the benefits and strengths of charter ownership, with personal customisation – without losing any of the benefits of major standardised programs.
Whether you are new to yacht charter ownership or a seasoned investor, our goal is to give you a comprehensive overview of the possibilities in the charter management market. You will become informed and empowered, while having the freedom to choose.
Thanks to our unique position in the market and our partner network, we can use the business intelligence to create unmatched offers and customised investment options that match your needs better than traditional charter programs.

We guide you through the entire purchasing process and benchmark the market.
You get a wider perspective and become equipped with our unique comparison tools and financing options.
In addition, you get the best deals on the market.
We form an exclusive partnership with selected premier charter operators in the most sought-after sailing areas in the world. We have in total +62 marinas and +700 yachts in management. Each of our partners offer a niche quality and superior service in their region. We call them Boutique Charter Operators.
We Guide You From Start To Finish
With Yacht-Match, you will get a complete overview of the Charter Ownership model and Advice on how to treat an eventual phase-out and exit.
Personal And Guided Consultancy
Our in-house team has technical competence, legal and tax expertise as well as profound insight from more than 30 years in the industry. You will receive a personal and guided consultancy to manage expectations better. Yacht-Match will help and guide you through structured comparison and management of the whole acquisition.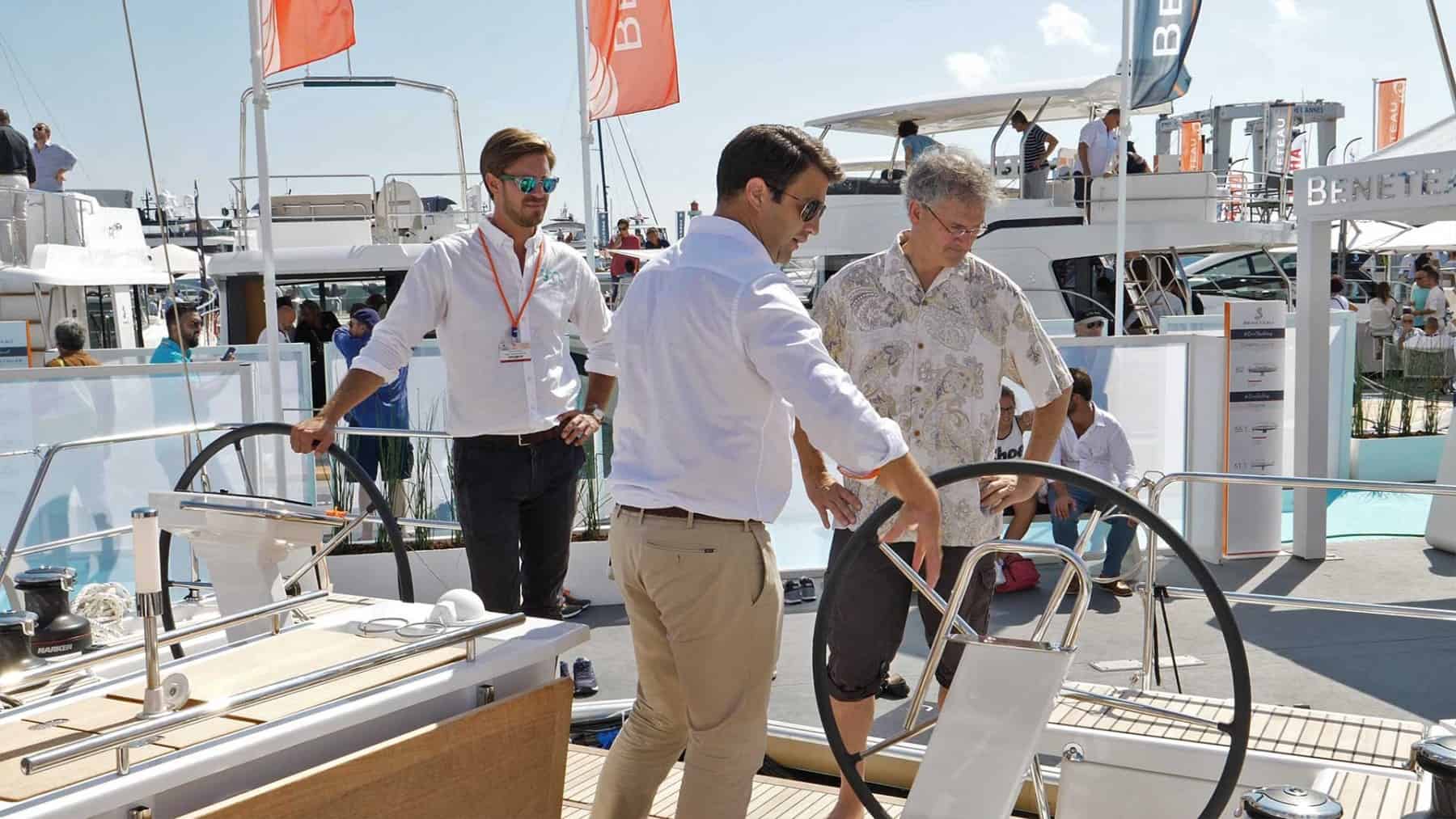 Tailored Yacht Charter Ownership
With respect to your technical interest and previous experience, we will guide and inform you about the recommended specifications for a yacht to be operated on charter. We will help you understand the limitations and benefits over time. Yacht-Match will create a tailored yacht charter ownership from the different options on the market.
It was only through the unbiased and professional approach of Yacht-Match I could really grasp and understand the market and what to be aware of and what other options could be made possible through the Yacht-Match tailored ownership models. It was beyond my expectations that we finally received more than what we expected. The whole experience of having your own professional advisor and purchasing representative gave us every reassurance needed to make a big lifestyle and investment decision. We where always in the know and where given comprehensive overviews and proposal comparisons from the market. Our personal advisor and consultant at Yacht-Match was key in getting the yacht of dreams and we are looking forward to our many holidays to come on our "Cloud Dancer".
We had been researching the market for close to 2.5 years to find the best charter ownership and program. We quickly understood that we wanted something less time-share and more optimised to our needs and found out that Yacht-Match offers as an advisory and consultancy service. After an extensive review of the market and personal tour at the Cannes boat show, comparing models together with our own consultant from Yacht-Match, we decided on which yachts we wanted and took a tour in Italy and Croatia to examine the operations and test the yachts. We are very pleased with the guidance so far and are one real step closer to achieving our true goal and dream for a yacht ownership that ticks all the boxes.
This was the perfect trip for our company kick-off. We appreciate the personal attention and the tailored version of a charter week. Thank you to the team at Yacht-Match and the crew onboard our catamaran for unforgettable week. We are looking forward to our next adventure and maybe explorer another destination!