Today we honour the incredible women in our business and in all of our lives who inspire us, empower us, and make a difference.
No need to say that it is always about the individual and not the gender and yet the outcome of a project is all the more awesome when it is a combination of a male and a female approach.
The yachting industry has been traditionally male dominated, but luckily this is changing now with more and more female professionals coming into this field and bringing their valuable input, knowledge and talent.
Today we'd like to highlight and honour some of the inspiring women in our team and our partners' teams, who contribute to our common goals and success with their dedicated daily work.
Here are some of them:
Ivana Rosandic, Split Yacht Charter
Our reliable partner in Split for yacht charter and charter management who always makes sure that our clients receive high quality service and unforgettable experience on their sailing vacation and provides our boat owners with professional advice and all-encompassing help at their base.
Kristina Karg, Yacht-Match Group
Our beloved, talented and dedicated colleague who came to the yachting industry from a top managing position in another field because of her passion for sailing. Since then, Kristina has made a career in selling exclusive yacht charter weeks and organising tailored private yachting events.
Daria Petrova, Yacht-Match Group
Our intercultural yacht charter & management specialist who has grown her own yacht charter business over the past 16 years and gathered valuable experience serving clients from different cultural market segments with bareboat and luxury yacht charters.
Maja Jusbazic, Yacht-Match Group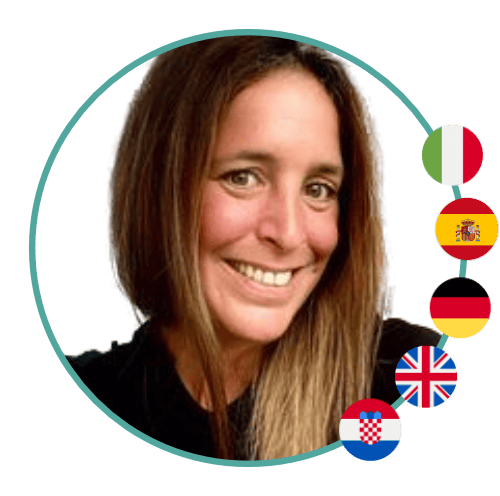 Our multilingual colleague in Split who has specialised in selling all-inclusive yacht charter experiences to end clients and agencies from the Latin American market segment. Maja is also a passionate regatta sailor.
Maya Gautier, Nautitech Catamarans
Our shining and beloved partner who helps to develop the Nautitech brand and to bring it to a new level with her incredible efforts and dedication.
Dimitra Sotiropoulou, Kiriacoulis Mediterranean
Our reliable partner for yacht sales, who has dedicated over 15 years of her professional life to the yachting industry.
Inez Stertefeld, Yacht-Match Group
Our client success manager and after-sales manager with relentless energy to get suppliers and partners to perform on the best possible level and in time. Inez has built up a vast network of service providers she can rely on.