Are you planning on buying a used yacht for charter ownership? When doing so, there's a lot of things to take into consideration, such as how much time and money you're willing to spend.
There are both pros and cons of taking over used charter yachts or buying a used yacht and then later introducing them to the charter market. In this blog post we'll talk about what you can expect if you decide to buy a used yacht for charter ownership.
What to consider when buying a used yacht
1. Do your Due Diligence – are the papers in order?
Apart from assigning a surveyor to check the boat and its maintenance log and winter service report. You'll also need to consider checking that the registration papers and that current owners are not withholding information about claims on the yacht. Such as leasing, lenders or other fractional ownership clauses.
Working with a trusted broker should insure that you have most of these concerns covered. It does happen quite frequently, that yachts are sold to several buyers at the same time and that maintenance logs and reports are manufactured.
In order to get the best operator and one that matches your interest and yacht. You must present a well documented maintenance log and yacht that is presentable for charter management, that also has the correct coding to receive the charter license.
2. There are no "bargains or deals"
And if there is? Then you have worked very well to acquire a deal that outweighs a charter management offer that has been worked out by benchmarking. Following step-by-step process to make sure you truly get the most optimal solution and offer.
There is a large stock of used yachts available in the market. When working with a professional surveyor and broker, they will hopefully insure that you end up with a good deal. But most probably, you are left with some refitting and repairing. It does unfortunately come with the territory of buying a used yacht.
3. A good deal is not always the asking price
A good deal is not only the asking price. It's also about investment plus management. What seems to be a must-buy-price and deal too good to pass on should be considered in light of the added costs and implications of transferring the rights or converting a used yacht to be run in charter.
The top rated local and independent charter fleet operators work on a long term plan with their investors/owners yachts. The operator makes sure to prepare the yachts from the day they leave the shipyard (new).
During it's lifespan in their charter fleet, and with a clear idea and strategy of how to build up a trusted reputation for the yacht among the charter broker network. So that the yacht receive a good ratio of repeat/return charter guests.
Therefore, introducing a used yacht to a charter fleet is like starting all over again. With all the unnecessary risks the operator/ charter management provider like to avoid by being part of the planning phase of the Charter Feasibility study of the yacht you like to chose.
4. Demand and supply – the most sought after yacht almost cost the same as a new one
The yachts you would want to consider (most in demand/ best for charter investment/ highly rated models). Have high re-sale prices and rate of sales. The residual value and sellability indicate that investing in a new yacht for charter makes more than practical sense and can be considered as a wise investment scenario.
A good example is the catamaran market. Current re-sale values are close to 90% of the original purchasing prices. Which results in depreciation as little as 21-23% after 5-7 years.
The only reason for buying a pre-owned catamaran is because you found a particular model of your liking. And are also willing to put resources and money into refitting for an immediate life onboard lifestyle (cruising lifestyle).
However, there are some clear cut cases where you can take over an existing yacht in a charter fleet. This way you are more or less entering into a proven business model and a yacht that is belief to be in hight demand and offers great value. For both you and your charter management provider.
In some cases, the yacht's steepest depreciation has culminated. Although the charter income is less and the cost of maintenance is higher on +6 year old yacht, the charter income and its ROI in percentage is still very attractive.
5. Your Boat is a Business – the business plan & charter feasibility
The planning phase where you conduct a charter feasibility study and compare the charter fleet operators/ charter management offers. Two of the most important aspects when you are chosing your yacht and where to place it and under what ownership conditions and benefits that are most appealing to you.
The process of buying a yacht is still a lengthy process. It can take anything from 6 months to a year to construct optimal charter management. You can just accept a standard pre-made charter ownership offer with a global charter business with any of their programs.
If you're considering an investment in a yacht for charter management, you need to be prepared and create a business plan.
Acquiring a boat. Financing it and running the boat in charter – requires a knowledgeable business partner. A company specializing in charter management will share your interest because they will present options that they in turn would like to manage as a business model.
They will guide you and take you through the process of making sure you finally receive the optimal ownership. With the combination of the yacht, financing, agreement, maintenance plan, destination, operator, marketing and own usage.
Right now we have special offers on four of our top used boats! Click on the links below to get more information about the offers.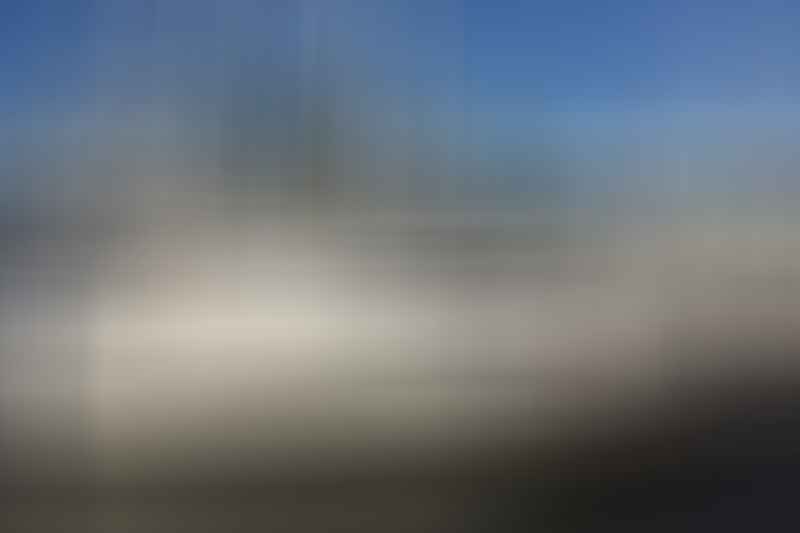 Want to see more of Yacht Match offers? Click here
Buying a used yacht for charter ownership – conclusion
Using a Trusted Parter – sharing your interest and risk
If you are not considering to place the boat in charter, then the same rules of precaution apply when buying a pre-owned yacht from a broker/dealer or a private person. Make sure you always use an independent surveyor. That also applies for new-builds, and purchase contract checks out at the same time as the payment and handover.
Using a trusted partner that advises you not just on deals and brands that they represent. But that also takes the consideration of your interest first and is helping you to understand the ins-and-outs of the offers on the market. Translating this is into what is best for you!
Naturally, every sales representative will claim they do. However, they are representing their interest and products and principal.
When you are finally handing over your beloved gem to an operator you have chosen, you also should make sure that they represent a mutual interest and perhaps even share the risk. Make sure you have a clear business plan. And also that the operator shares your vision and can prove this.
Take over an existing used yacht in charter ownership
If you want to place your yacht in charter management and you're determined to find a better deal on used yacht. We then advise you instead to take over a yacht already part of a charter fleet and charter management program.
Taking over a yacht in a charter fleet, gives you a better starting point as you're entering into a proven business model. And also a yacht that is belief to be in hight demand and offers great value for you. And also to your charter management provider.
It takes time to build up a good reputation on the charter broker network and the marketing pays of after the first year. In other words, you don't have to risk anything by taking over an existing yacht in charter ownership. And you have a yacht that is already popular and has steady bookings for year 1 that you're the new owner.
Charter management providers are also picky
Finally, a top rated independent charter management provider has a limited number of spaces in her fleet. These are purposefully reserved to the best case scenario and yachts with a business model. That also makes sense to the operator and needs to fit your interest as the owner/investor.
Therefore, any charter management provider and fleet operator worth mentioning is picky about the yachts they like to manage. But also market and operate. As saying YES to one project is saying no to another project.
Having a healthy mix of yachts in its fleet and a balanced fleet re-newell is what marks a outstanding charter fleet operator from a poor one.
An outstanding charter fleet operator won't be the best at everything and won't make promises or sell guarantees. Instead, the reason for existence is to deliver the best possible service and be outstanding at what they do best. Run their charter business the way they have made it successful.
Therefore, you as the prospecting buyer and investor don't have to be worried about talking to salespeople.
If you do want to make sure you have found the right operator. Their reputation precedes themselves. And their current boat owners and financial health will give you all the evidence you need to make your decision.
So always make sure you check up on the seller and the operator. But also on what basis you make your evaluation.
Our Goal – To Help You Become A Better Decision Maker
We know it can be overwhelming to consider all the different options available.
Whether you are new to yacht charter ownership or a seasoned investor, our goal is to give you comprehensive overview of the possibilities when buying a yacht in charter.
Have you received an offer that you like us to compare or match?
Send us your details and we'll contact you!